About Medibank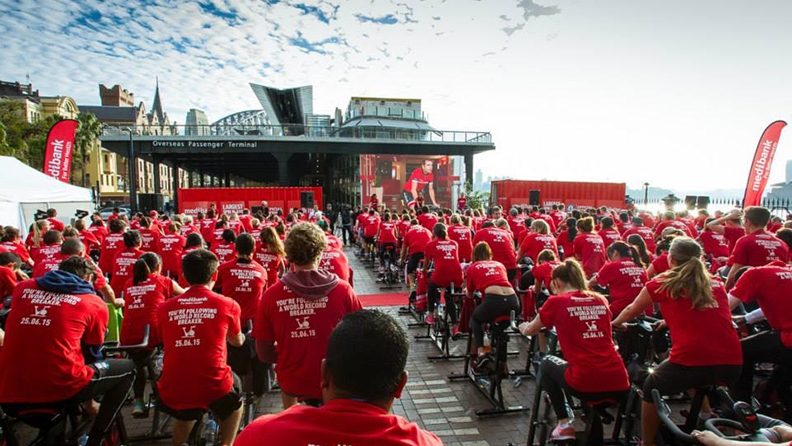 Medibank held the largest, infact the WORLD'S LARGEST SPIN CLASS and who did they ask to managed their print production? That's right, That Print Shop! Our team were there from start to end, assisting the MEDIBANK team succeed in the GUINESS BOOK OF RECORD for The LARGEST SPIND CLASS!
What we did
Painted and organised the Medibank Container
Medibank Tents
Medibank Shirts
Medibank Flags
Medibank brochures
Medibank large format prints - Banners
Large size Medibank personal cut outs.
Management and setup of print on the day of the event.
Reference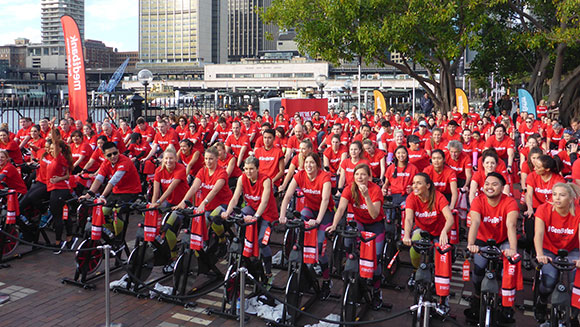 https://www.medibank.com.au/bemagazine/post/exercise/the-worlds-largest-spin-class/
http://www.guinnessworldrecords.com/news/australasia-news/2015/7/kings-of-spin-largest-spin-lesson-386902